Tomcantsleep [@tomcantsleep] and Nick Arcade [@nickarcade] Team Up for Another Lyrical Expedition on 'Can't Sleep'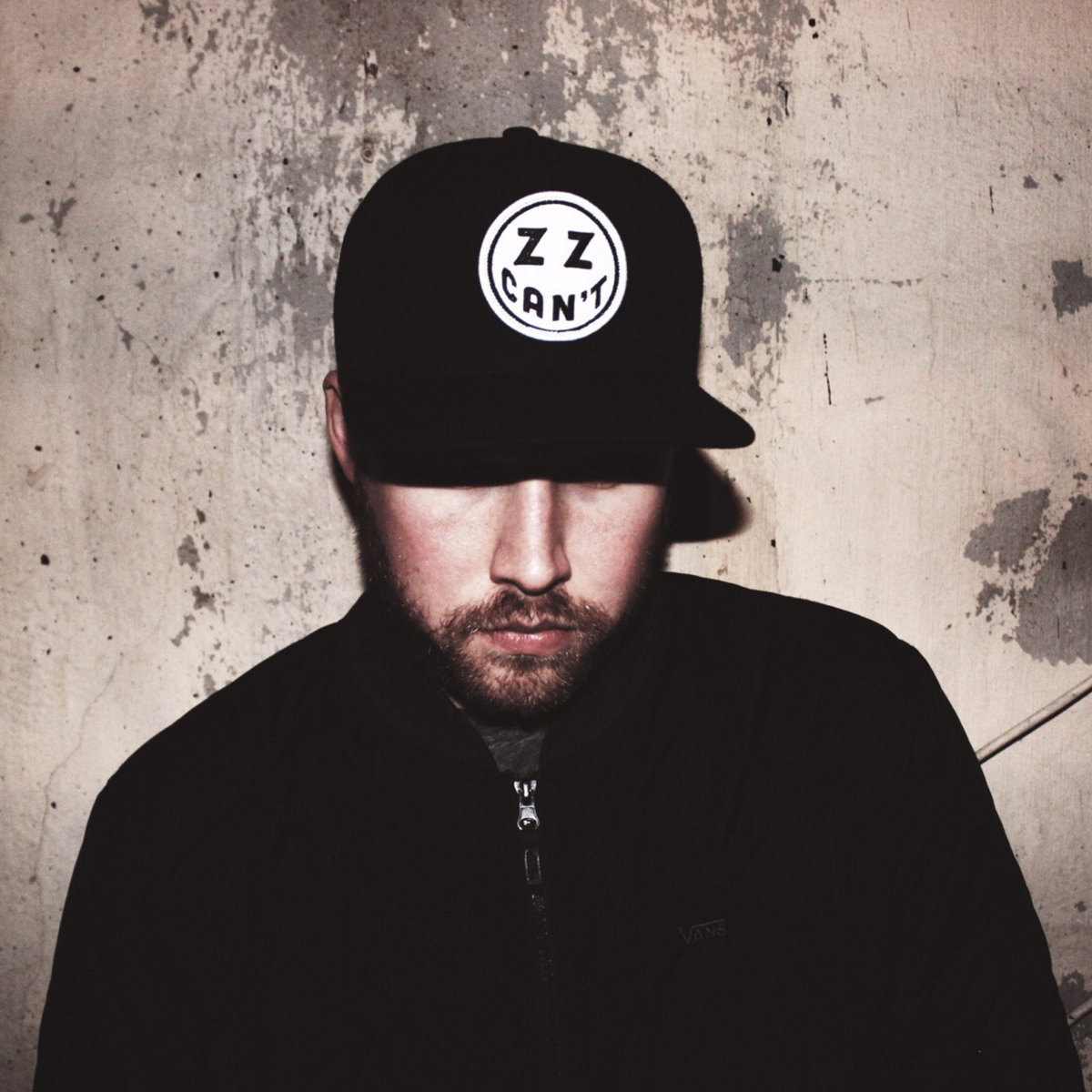 TOMCANTSLEEP // 'CAN'T SLEEP'
PRODUCED BY: NICK ARCADE
OVERALL RATING : 85%
"I don't know that I can necessarily recommend this project as fodder for the casual listener, but if you're the type of person that can sit down for 40 minutes and truly delve into this body of work as a whole, then I cannot recommend 'Can't Sleep' enough. Check out Tomcantsleep and Nick Arcade's latest effort and let us know what y'all think in the comments."
Chicago emcee, Tomcantsleep, has come together with his frequent collaborator, producer Nick Arcade, to release his full-length album, 'Can't Sleep'. Tomcantsleep is nothing if not consistent in his continued release of lyrically dense, introspective boom-bap tunes that are both entertaining and thought-provoking. While Tomcantsleep never really strays away from this territory that he's been known to tread very well, his advantage over his contemporaries in his genre are shown in the strength of his production choices via Nick Arcade. While the accompaniment is undoubtedly thematically cohesive, Arcade does a phenomenal job of breaking up the these tracks with versatile instrumentation and time changes that keep Tom from falling into the trope of other heavy lyricists whose longer projects become droning and homogenized.
Lyrically, Tomcantsleep in in peak form. From grand allusions toward religion such as in "Pangea", to introspection in "Light Switch, to persistence in "The Teeth of Cerberus", the subject matter is versatile and coherently fluctuating. The way that Tom can fit so many words within the confines of his rhyme schemes without coming off as masturbatory or palaverous is honestly impressive, but this can come as a detriment at times as it's shown time and again that he fails to switch up his cadence in any sort of interesting way in favor of squeezing that extra word or two in. It's not a net loss though as he more than makes up for this hiccup with his unwavering sense of consistensy most prevalent in his delivery on tracks like "Undertow", "Tightrope, and "Need".
To be fully transparent, I've reviewed Tomcantsleep before when he released his single off this project, "Down Time" about 8 months ago and, at the time, I think I was stubbornly not acknowledging of the strengths present in his style and instead, insistent on him being something that he wasn't: friendlier to the mainstream. If I was to hold on to this as a point of criticism, it could very well hold up now, but in the context of this project as a whole, I see the duo of Tomcantsleep and Nick Arcade as providing something that I simply won't find in most of the more dynamic, poppier rap music: integrity, lyrical intelligence, and a genuine effort to focus on his messaging as opposed to mindless fun. While I can applaud this approach for coming back to the roots of skillful, lyrical hip hop that calls back to titans of rap like MF Doom, it can come off a tad dry at times. This isn't merely a result of the lyrical density prevalent throughout this LP, however. Other smaller pitfalls on this project are Tom's aforementioned tendency to prioritize lyric over cadence at nearly every turn and vocal mixing that on tracks like the closer, "No One Knows Shit", does the emcee no favors by slipping over and under his smooth lyrical delivery thereby failing to highlight his words and succeeding in muddling up the atmosphere that Nick Arcade painstakingly crafts throughout 'Can't Sleep'. That said, don't let my criticism dissuade you from giving this project a chance because I'd be remiss if I didn't close this review by singing my overall praise high for this album. 'Can't Sleep' is a masterful display of what happens when you pair together a wordsmith of the highest order and a producer that cares deeply for the quality of their work and knows how to craft a soundscape that serves as a beautifully complimentary backdrop to the conceptual framework being handed to the listener by the lyricist. Aside from a handful of the tracks on this 17-song album such as "Sunday Fun Day" and "Sink or Swim", I don't know that I can necessarily recommend this project as fodder for the casual listener, but if you're the type of person that can sit down for 40 minutes and truly delve into this body of work as a whole, then I cannot recommend 'Can't Sleep' enough. Check out Tomcantsleep and Nick Arcade's latest effort and let us know what y'all think in the comments.